Ascend Amphitheater | Nashville, TN
At last, the British based indie rock band Arctic Monkeys are on tour again! They will be performing their latest album 'The Car' at the Ascend Amphitheater on Wednesday, September 13th 2023. As an open-air event venue with room for 2 300 fixed seating as well as space for 4 500 standing, this is one concert not to be missed. Joining them on their North American Tour 2023 will be special guests Fontaines D.C. They are an Irish post-punk band, formed in 2017, with the initials D.C. standing for "Dublin City". Who knows when these 2 bands will perform again, so do not wait until it is too late to buy your tickets! Get them now!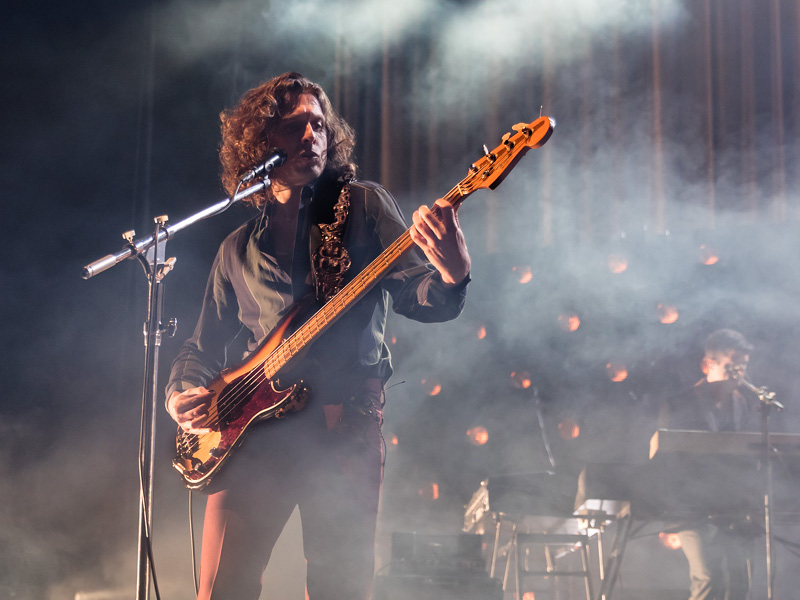 The four vibrant members of this famous English rock band will be touring North America with their seventh studio album, The Car, which was released on 21 October 2022.
Known for their fast, intricate lyrics sung by lead singer Alex Turner in a strong Sheffield accent, this is what the band became famous for initially. Formed 20 years ago in 2002 they became popular through the internet, which was a fairly new way in which bands were promoted and marketed in those days. In 2006 their debut album "Whatever People Say I Am, That's What I'm Not", became the quickest selling debut album in UK chart history selling over 360 000 copies in the first week, and has been acknowledged as one of the greatest debut albums of all time. In the US, it was the second-fastest selling indie rock album in America. This guitar-heavy album also received a Grammy nomination for the Best Alternative Music Album, as well as their more recent 6th album "Tranquility" which was quite a different style from their initial album, being more piano-oriented.
Supporting the Arctic Monkeys on the North American dates are the band known also for their creative indie-rock sounds, Fontaines D.C. They will be promoting their new album, Skinty Fia.