Ascend Amphitheater | Nashville, TN
Here we go! This is the tour you've been waiting for, so pay attention because you won't want to miss out on a single second of the fun. The 25-city North American tour by Irish singer-songwriter Hozier kicks off on September 9 in St. Louis and wraps up on November 4 at the Hollywood Bowl in Los Angeles. Fans have a lot to look forward to; Hozier will deliver a thrilling performance as he lights up the stage and gives you the night of your life with his extremely interactive set. Plus, he has released new music in the form of an EP titled EAT YOUR YOUNG and an upcoming album titled UNREAL UNEARTH. Get your tickets now because on October 5, 2023, this tour will be stopping at the world-famous Ascend Amphitheater. Stop wasting time and get your tickets immediately by clicking the "GET TICKETS" button above.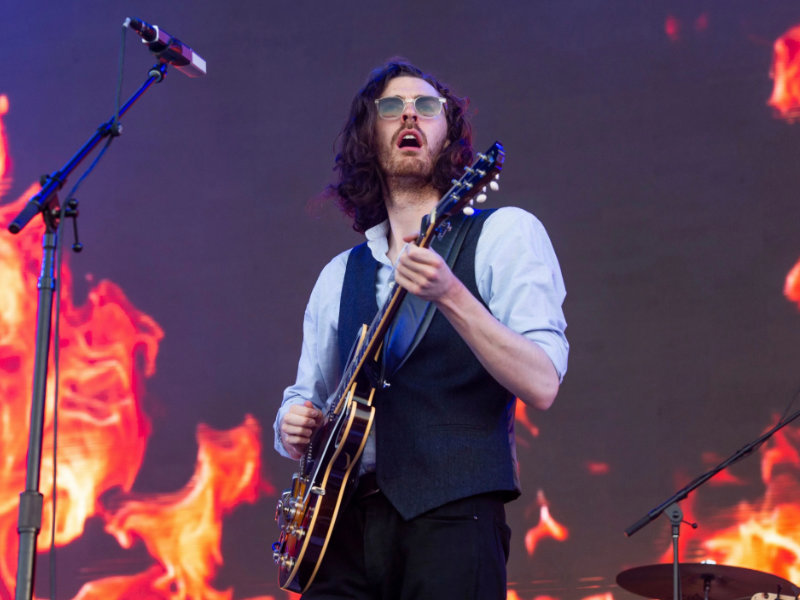 Hozier's distinctive sound pays tribute to his countryside upbringing with elements of soul and blues, as well as a dusting of folk and gospel music. His turning point came with the release of the song "TAKE ME TO CHURCH" which he recorded in the attic of his parents house. Like many things born out of creativity, there was little idea that the song would take him to shows around the world. It currently sits as the 30th most streamed song on Spotify and has been certified as a diamond by the Recording Industry Association of America, making it one of the best songs of all time. He has earned a Grammy Nomination and the music he has made has been featured in games and movies, making him one of the most sought-after artists of our time.
His strong voice and genuine emotion are what draw listeners to his music, but the depth of his lyrics makes him truly special. The complexities of human emotion, including love, loss, and social upheaval, are all captured in his music, making him a truly relatable individual. The fact that he is so different from the typical pop artist of today explains why he has such a large following. His concerts consistently get sold-out crowds at arenas and stadiums, and his fans rave about his ability to make an emotional connection with them.
His upcoming tour, titled Unreal Unearth, and his upcoming album of the same name are expected to top even his most successful shows. Ever since his 2019 album WASTELAND, BABY!, he has not released any new music until now, with the release of the EP Eat Your Young, which features three new songs that are driving the fans crazy with anticipation. His legacy will inspire future generations of musicians, and his impact cannot be understated.
This is a once-in-a-lifetime chance to see Hozier perform in one of the most recognizable venues in all of North America. As you watch genius in action, you can relax in some of the most impressive facilities and amenities the setting has to offer.
Get your tickets now by clicking the "GET TICKETS" button above, but hurry because fans have already begun purchasing the last of them.