Ascend Amphitheater | Nashville, TN
You know all about My morning jacket, their ups, their downs, their catchy songs you've had imprinted in your mind since the early naughties….Well how about the opportunity to go see them live? Throwin' it back on the stage? Thats what we thought! Now you know exactly where you'll be come Friday 23rd September 2022…with a whole bunch of rock fans, catching a real break in the famous Ascend Amphitheater – the greatest stadium in Nashville for sure! Witness the lads, live on stage, with Jim belting out those bangers your year will be made there and then, so grab your tickets right away before you miss your chance, just press on the little 'get tickets' icon to secure some right away!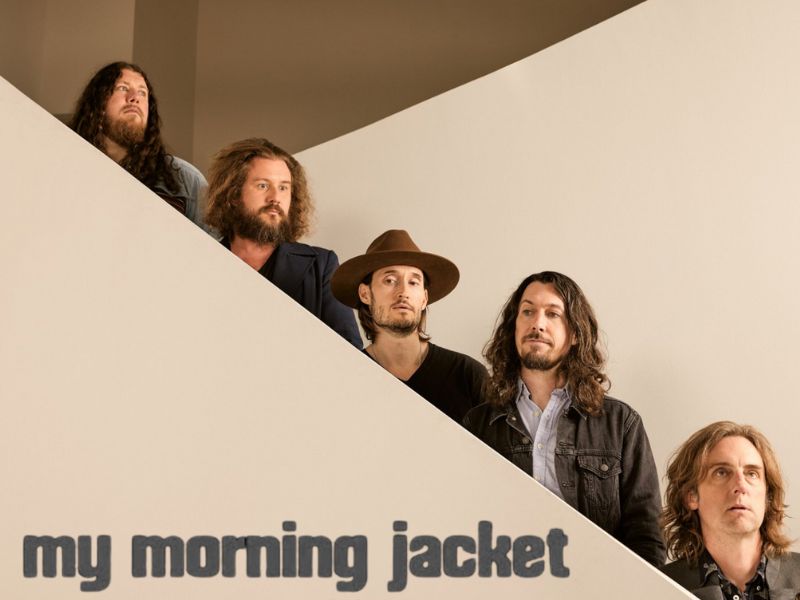 So we here yore a fan of the good stuff? Well listen here….a once in a life time opportunity and event is coming your way….down to Nashville to be more specific! So take note…..My morning jacket brought us those hits you'll remember singing along to in the early naughties, that still sound just as fresh and hip today, the only difference is now you get the real chance to witness these guys in person..live in-front of a huge audience! They're renowned for their accomplishments as a live act and this night is set to be no different, their absolute SKILL on stage is unparalleled! You can expect to hear hits like "Holdin On to Black Metal", "Spring (Among the Living)" and "The Day Is Coming", some of their greatest achievements and work, you'll be int your element, surrounded by My morning jacket supporters from across the state! The 2022 tour radiates that delicious energy from the band you know and love, back to their roots, you'll be in awe throughout. Jim James, Tom Blankenship, Patrick Hallahan, Bo Koster, Carl Broemel will be hyping the crowd up like you've never seen them before, Friday 23rd September 2022 couldn't be anymore significant for the avid rock fan…so get down to the iconic Ascend Amphitheater, Nashville TN….Book your tickets right away, for a night that'll take your breath…and probably your voice away after all of your scream worthy singing! Click 'GET TICKETS' to secure now!